Professional Custom Shutters Specialist Serving Okatie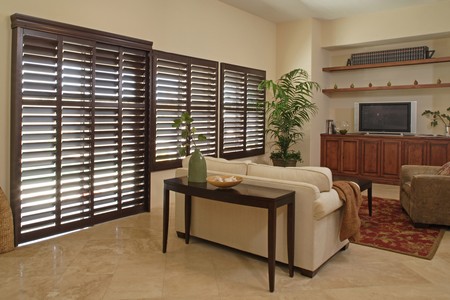 When you're in need of an experienced custom shutter company to help you find and install the perfect new window treatments for your Okatie home, you've come to the right place. Seaglass Windowscapes is the premier company serving homeowners throughout St. Augustine and the surrounding areas, and we can help you find the high-quality products you need to enhance your home and provide it with benefits like light control and added privacy. We take pride in our ability to assist our local customers in finding the perfect window treatment options they need to maximize the beauty and comfort of their homes. Whether you're in the market for new custom shutters, draperies, or even some beautiful woven window shades, our team of skilled professionals will work to help you find what you're looking for, and provide you with quality measurements and installations that you and your family will be sure to enjoy for years to come.
Window Shades Offering Savings & More For Okatie
Check out the large selection of designer window shades from Seaglass Windowscapes, Okatie's premier source of window treatments. You'll love our huge selection of custom shades for any room in your home or office. Regardless of your personal taste, there is something for you at Seaglass Windowscapes!
One of the greatest practical benefits that shades have to offer is temperature control efficiency. You'll instantly notice the difference that window shades make in your home. Eliminate sunlight and insulate your home from outside temperatures and drafts. They make climate control much easier, reducing your energy bills and giving you instant savings. They do more than just accent your room! Shades are an investment that can lower your bills, protect your home décor from discolorations, and protect your family from harmful UV rays.
Okatie's Source Of Custom Blinds & More
When you're looking for an affordable and versatile window treatment option for your Okatie home, brand-new custom blinds are a wonderful option. Window blinds come in a wide variety of different styles, materials, and colors, and as the premier window treatment company serving the area, our team of skilled pros at Seaglass Windowscapes have a wide array of different options available from some of the most trusted manufacturers in the industry.
When you're looking for new window blinds for your bathrooms or any other area of your home that either receive direct sunlight or has a great deal of moisture in the air, vinyl blinds are a perfect choice. Because of their synthetic nature, vinyl blinds aren't susceptible to damage from moisture and are highly resistant to the sun's damaging UV rays as well.
Reviews and Testimonials for Seaglass Windowscapes in Okatie
CALL TODAY FOR ALL YOUR WINDOW TREATMENT, STORM PROTECTION AND AWNING NEEDS IN THE LOWCOUNTRY!