#1 Custom Shutters Company Serving Beaufort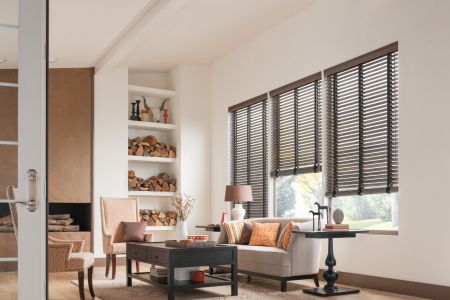 When you want window coverings for your home, it should be about more than just picking something pretty-- it should be about creative design solutions. The good news is that you have already found the most qualified company in Beaufort to trust for custom shutters and more: Seaglass Windowscapes. We take great pride in the work that we do and that always shows in the results that we get from each customer, every time.
You will quickly notice the difference in getting prompt and professional work along with the desired results you had hoped for. The only way to truly have the home of your dreams is by making sure that every last detail is to your liking. Here at Seaglass Windowscapes, our main objective is to be able to help you understand the options that you have and then assist you in making the decision that will work best for your style, taste, budget, and deadline. Let our experts in window coverings show you firsthand what a difference true quality makes for your home by giving us a call the next time you want something new for your home in Beaufort.
Boost Your Property Values With Custom Blinds In Beaufort
Once you have blinds custom-made and professionally installed into your Beaufort home, your property values are sure to increase. Your window coverings are one of the few aspects of your home that can be seen from both inside and outside your home, so choose wisely with this in mind. When you work with an industry expert who really cares, you can rest assured that they will help you understand your options and help you make the best choice possible, which is where the Seaglass Windowscapes team comes into the picture.
We set ourselves apart from the rest because we are skilled in the art of interior design and not just window covering installations. When you work with us, you get pros who offer creative design solutions, not just pushy shutter salesmen. We take this experience together with the customer seriously and prove this by treating each and every client in the same manner that we would want to be treated in turn.
Beaufort Loves Our Variety Of Beautiful Window Shades
When you're on the lookout for beautiful window shades, come to the Beaufort area custom shutter company you can trust-- Seaglass Windowscapes. We are committed to helping you find the right window coverings for your home, your design style, and your budget. We carry and install a number of beautiful shades from leading manufacturers that you know and love. Our shades are available in a variety of colors, finishes, and materials, are handcrafted in the US, and are made to last. We bring these beautiful window shades to you at great prices that can fit any budget. Whether you want privacy for the bedroom or need beautiful interior shades to decorate your office, you'll find the perfect solution in synthetic, hybrid, and wooden custom shutters at Seaglass Windowscapes.
Reviews and Testimonials for Seaglass Windowscapes in Beaufort
CALL TODAY FOR ALL YOUR WINDOW TREATMENT, STORM PROTECTION AND AWNING NEEDS IN THE LOWCOUNTRY!